Dialect Training Manuals
Dialect Training Manuals
No longer do we as actors need to be typecast based on the way we look--not when it is so exciting to change the way we sound! This variety of dialect training manuals will help you create a cool, new version of yourself. Knowledge is power, and knowing how to pull off an accent makes it that much easier to land your dream role.
Learn a Scottish Burr
Finally, the concise manual that every actor needs is here! "Learn a Scottish Burr", written by master dialectician Ivan Borodin. With easy to follow vowel substitution patterns and mastery drills, you'll benefit from years of experience coaching actors as they create epic accents and dialects.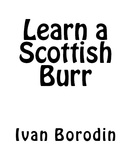 Learn a Wicked Awesome Boston Accent
With this easy-to-follow guide, you'll breeze through the vowel and consonant changes needed to speak with the cadences of Matt Damon, Katherine Hepburn or a Kennedy, evoking images of either Irish pub crawls or Ivy League bow ties. Fully supported by a series of free YouTube videos, "Learn a Wicked Awesome Boston Accent" is the perfect tool for adding Boston to your repertoire of dialects.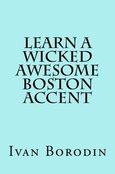 Speak with a New York Accent
Finally, the go-to handbook for pulling off a convincing New York Accent. Hollywood dialect coach Ivan Borodin invites you to benefit from twenty years of preparing actors for stage and screen. The New York born instructor outlines the major aspects of this famously aggressive accent, including: * Monotone delivery * Increased nasality * Favoring the upper lip * 'Yuge' changes * Unraveling contractions After going through this program, you'll have the audience convinced you're a New Yorker mid-way through your first sentence. This course is innovatively supported by free-to-access YouTube videos. Study this book while a veteran dialect coach spoon feeds you the subtleties of the accent. Interested in mastering a New York accent? Then this course will take you there in a very different way. Benefit from the best of two decades of experience. Awaken the New Yorker in you with this straightforward publication from a dialectician with a profound love of accents. 'Speak with a New York Accent' takes the exotic art of performing with dialects and delivers easy-to-follow lessons. Break all barriers to learning the New York accent with this book, and at your next audition the casting directors will be scraping their jaws off the floor.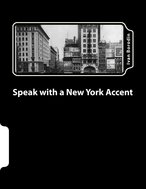 Learn a Southern Drawl
A Southern Drawl tempts the listener like the aroma of buttermilk biscuits. The drawl sings like bluegrass and glows like a firefly in a jar during an endless August night. Folks can be afraid of daring the accent, but learning it shouldn't be awkward. Like Momma used to tell us when she served grits before the first day of school, "You don't clean the house before the cleaning lady comes." Meaning, if you're looking to sound like you were born in the Carolinas, you've found the right program. This manual is fully supported by a free series of YouTube videos. Spend a short while with it, and soon you'll be doing more than whistling Dixie. You'll be telling your kin, 'Y'all come back and see us, y'hear.'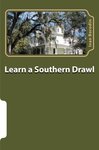 Speak with an African Accent
Maximize your practice time with this concise guide. Key vowel and consonant changes are outlined in a strategic manner, allowing the reader to gain speedy confidence. Designed by master dialect coach Ivan Borodin, this handbook serves as an introduction to the pronunciation shifts needed to speak with a convincing African accent.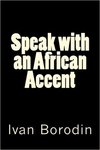 Speak with an Irish Brogue
St. Patrick's Day comes once a year, but there's always a reason to break into an Irish Brogue. Whether you're an actor required to tinge your voice in emerald bravado, or you're a barfly hoping to catch the attention of a head-turning blonde, this manual will lead you to soaring success. Master dialectician Ivan Borodin has taught accents in Hollywood for two decades, compiling the lightning-rod vowels and consonant shifts needed to pull off the Brogue. This illustrated guidebook comes fully supported by a series of YouTube videos. Get ready to tell tall tales, make hearts trip inside their wet T-shirts, and convince everyone that you're charmed with the luck of the Irish.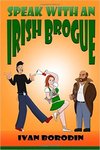 Speak with a Russian Accent
People love Russian characters. Actors are often called upon to perform with a Russian accent. Good actors love playing Russian characters, because when solid writing matches with clever choices, the results border on magical. Ivan Borodin has done a Russian accent on television shows such as 'Alias' and 'Undercovers' and has taught dialects for decades, finally delivers this concise manual on the Russian accent. Inside you'll find all the advice you'll need on Russian speech, as well as exercises to help you speak with integrity.